COMPANY
COMPANYOur ambition is to bring the efficiency of factory processes together with the valorization of people, indicating human well-being as the ultimate purpose of work.
R&D
IT IS THE NERVE CENTER OF OMB, THE "RESEARCH AND INNOVATION" DEPARTMENT HAS ALWAYS REPRESENTED THE STRENGTH OF THE COMPANY.
It is made up of a team of high-level mechanical engineers, specialized in fluid dynamics, with long experience in the management of gases and fluids at high pressures and in extreme conditions.
They make up approximately 20% of the workforce, with an average age of under 30.
OMB is able to also develop complex projects to customer specifications.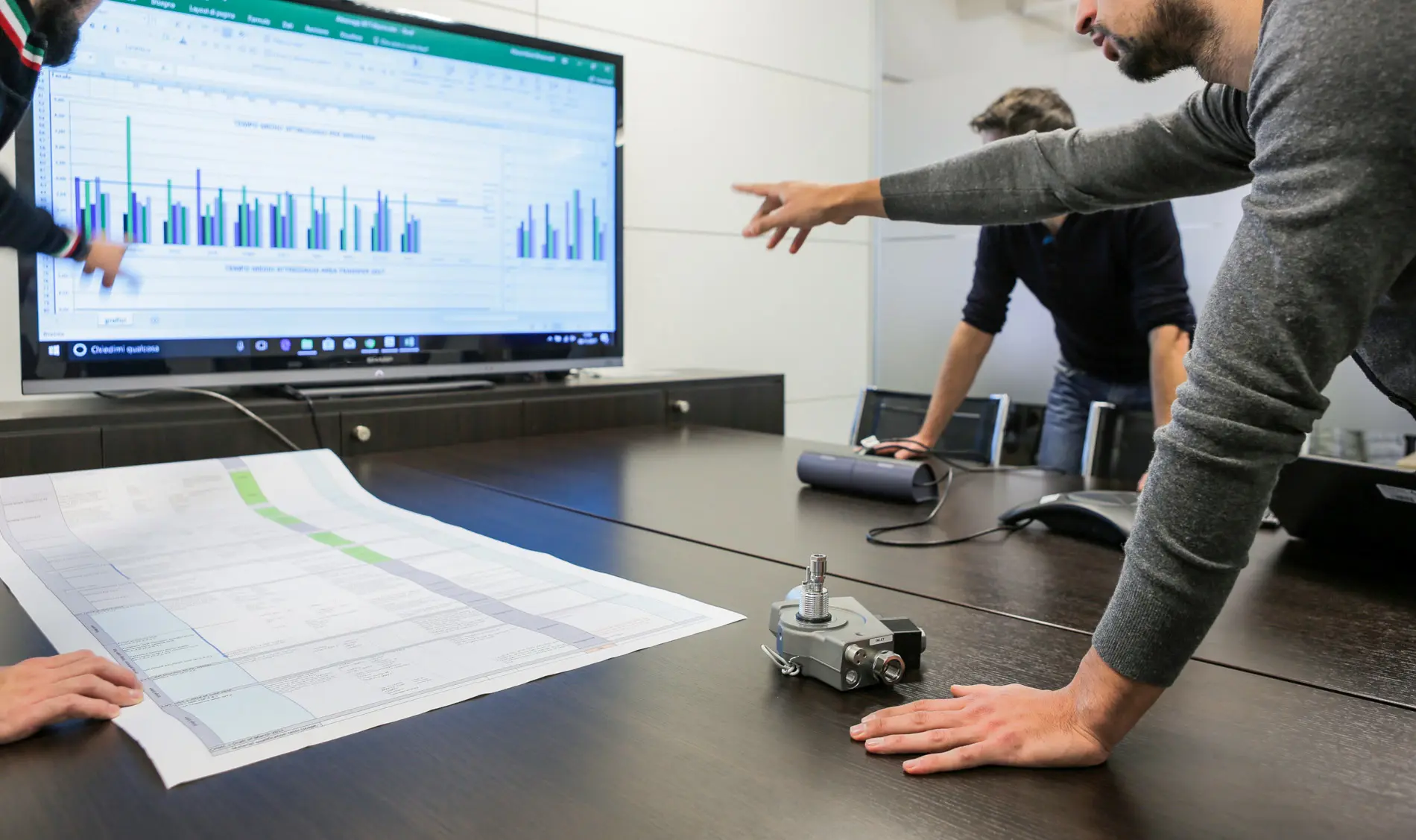 01
Laboratory
OUR LABORATORY CARRIES OUT A WIDE RANGE OF TESTS, WITH THE PURPOSE OF VALIDATING AND CERTIFYING OUR PRODUCTS ACCORDING TO THE REGULATIONS REQUIRED BY THE AUTOMOTIVE AND AEROSPACE MARKET.
The tests are carried out with hydrogen, methane, LPG, helium, nitrogen and oil.
We are able to carry out cyclic tests at very high pressures, in helium and hydrogen in special Atex chambers.
OMB has been able to carry out tests in a cryogenic environment for some time.
Our laboratory is recognized by various approval bodies.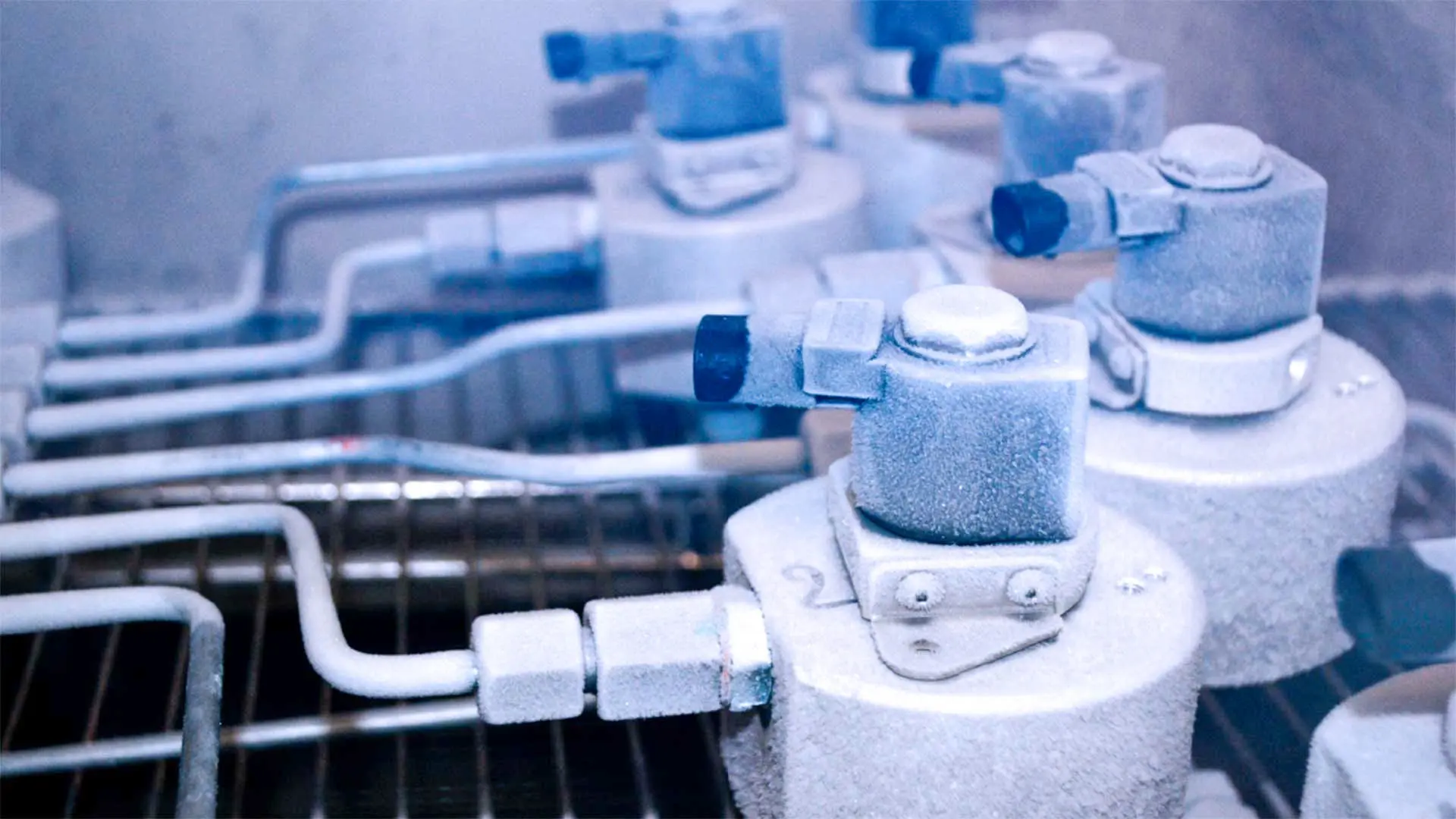 02
Production
OMB HAS MANY YEARS OF EXPERTISE IN PRECISION MECHANICAL PROCESSING.
We are equipped with a wide range of CNC, lathes, multi-spindles and transfer machines, which allow us flexibility of processing for small or large batches, various metals, with the possibility of obtaining extreme roughness and tolerances.
This, combined with the most innovative Lean Production and WCM techniques, allows us to maintain agile and streamlined production, while at the same time capable of meeting any request.
The department is also equipped with latest generation industrial washing and thermal deburring machines.
Metalworking Capacity:
Steel
Stainless steel
Aluminum
Brass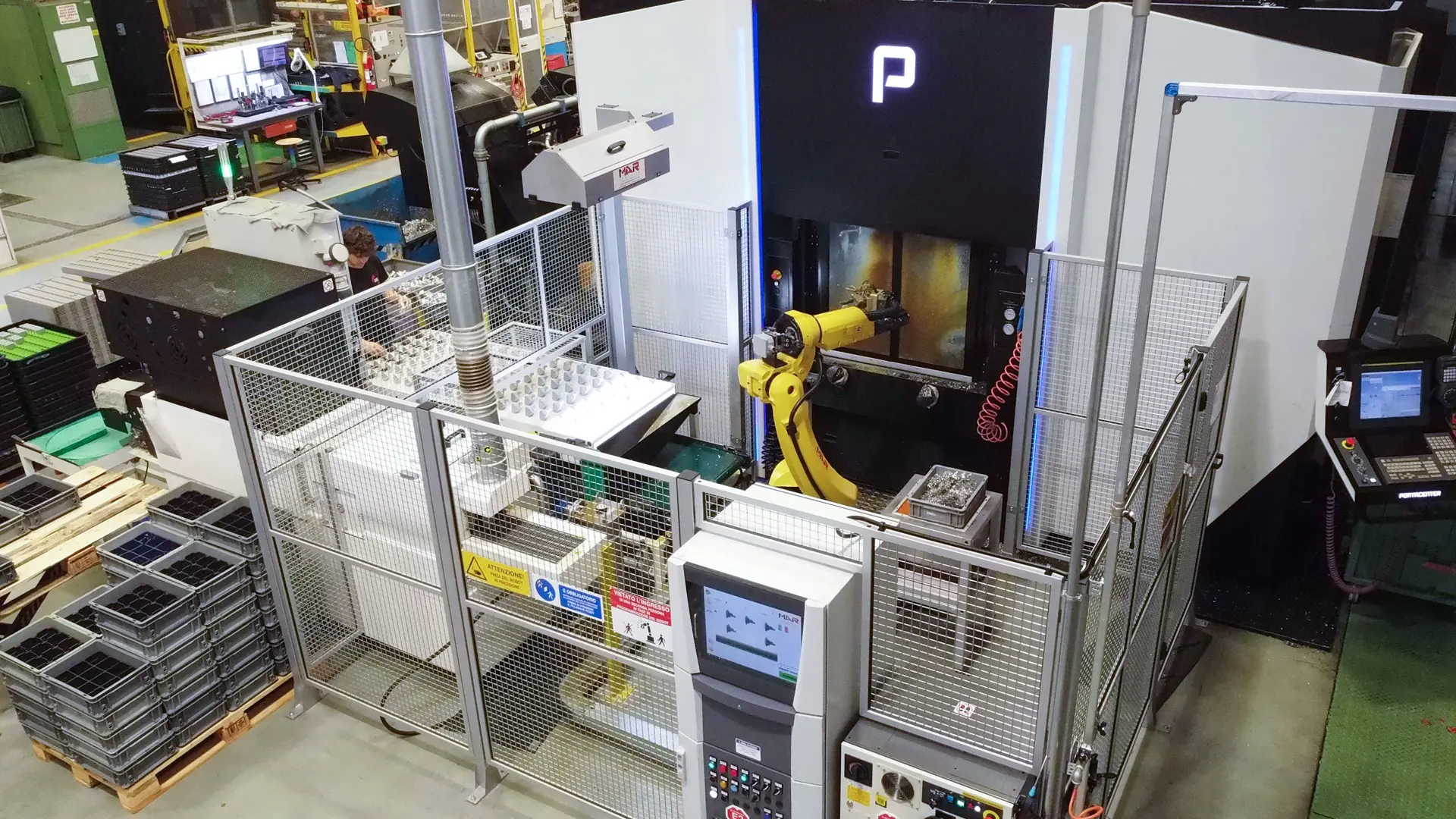 03
Quality
APQP (Advanced Product Quality Planning)
DFMEA (Design Failure Mode Effects Analysis)
PFMEA (Process Failure Mode and Effects Analysis)
SPC (Statistical Process Control)
We are a company certified in accordance with the quality standards ISO 9001:2015 and IATF 16949:2016 and with the requirements of the automotive Original Equipment Manufacturer and the After-Market, in 2020, we also achieved the UNI EN 9100 certification: 2018 for the aerospace sector.
The high technological level and reliability of our products is the result of an important design activity, defect prevention and validation tests.
Furthermore, all our products are 100% tested by advanced control systems, capable of detecting leak levels much lower than the requirements established by the reference standards.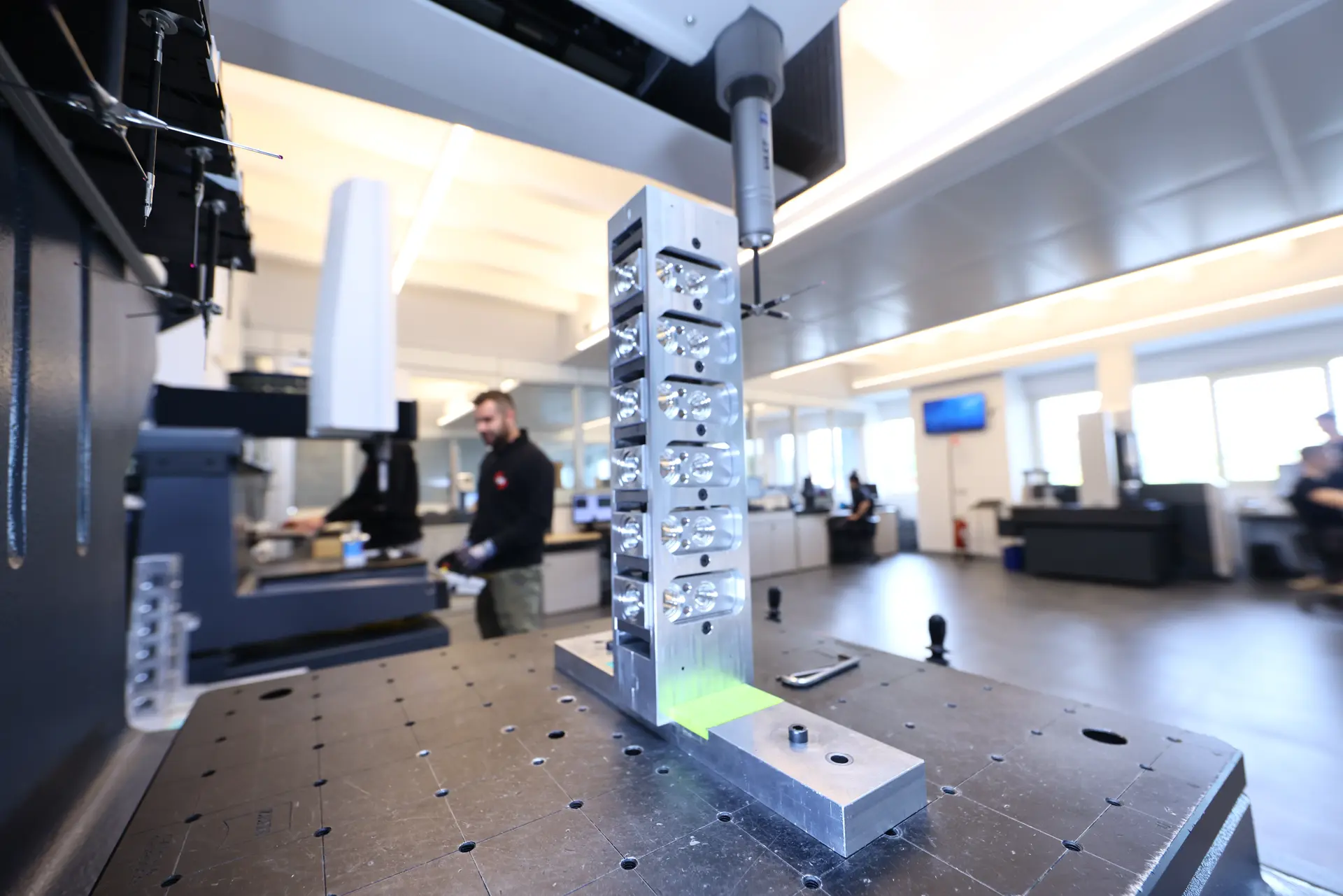 04
Clean Room
The Clean room is the place intended for the assembly and final testing of each component for the H2 and aerospace market.
To access the department, it is necessary to undergo an air wash and wear the appropriate protective equipment.
It is a place where we maintain cleanliness, order, pressure and temperature under constant and obsessive monitoring, so that the environment is as free of contamination as possible.
Our Clean Room has also obtained ISO 8 certification.
05
Benefit Company
Following a path of ethical and social environmental sustainability, OMB has added to its statute its constant commitment to the territory improvement and individual growth.
The company has always been considering the model of Olivetti as an added value to be pursued.
Benefit companies have specific features:

on the one hand, profit-making and, on the other, common benefit for a positive impact on the environment; the assumption of responsibility will therefore be greater than in other kind of companies.
06